The (semi) Ultimate YouTube Party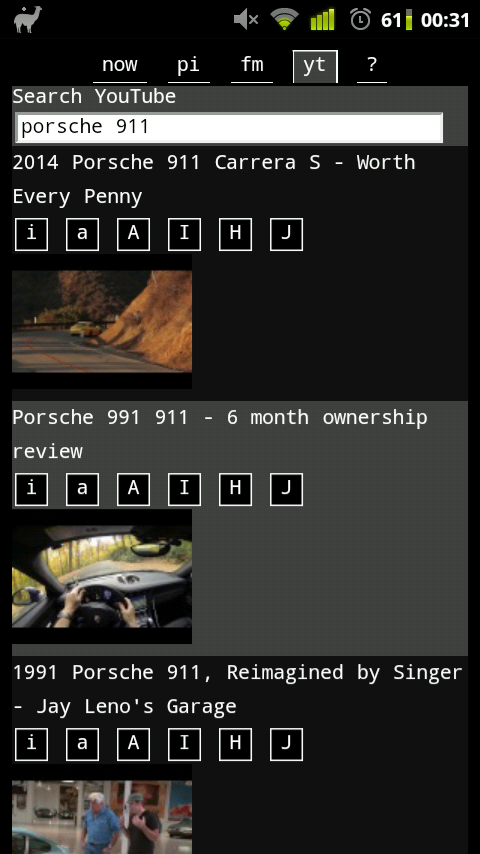 YouTube parties have a few flaws. Five to ten people gather around a small laptop, an even smaller tablet or a tiny smartphone. Nobody can see the screen really well. It's no biggie, actually, as nobody cares for videos someone else wants to show. You only want to show off yours. And here is the problem:
You have to wait until the end of that lame boring clip, just to start the search for that brilliant masterpiece you've come across last night.
And that's where remotepi and youtube-dl come for the help of the party, to fix the small problem and the big problem. First, the actual video is played on your huge flatscreen TV by the Raspberry Pi. Second, everyone can search for the next clip on their mobile phones in the meantime!
Head to the homepage or github.com/subogero/remotepi to solve your YouTube problems.
And why semi-ultimate? Erm, a few small problems. The omxd playlist daemon may or may not work properly with the freshest omxplayer. Also, a few video URLs can't be played by the latter, probably due to authentication problems. But give it a try, anyway.